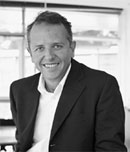 FLORIAN WEISCHER
PRESIDENT OF SAWA
CO-FOUNDER – WEISCHER.MEDIAGROUP, GERMANY
Florian Weischer together with his brother Marcus is the owner of several screen advertising and outdoor-media companies, joined under the roof of the Weischer media group. He started his career in the family business in 1991 founded by his father in the 50´S. The Company since then has developed into the market leader in Screen Advertising and in the Outdoor broking business in Germany. The group is located in Hamburg and runs offices in Bonn, Wuppertal and Munich. He has been Vice President of SAWA for over 10 years.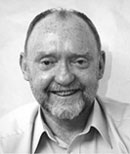 ROB COOKSEY
VICE PRESIDENT AND COMPANY SECRETARY OF SAWA
Rob Cooksey recently retired as Financial Director of Pearl and Dean Ltd in the UK. He qualified as a chartered accountant in New Zealand and then moved to the UK where he joined the Cinema Advertising Industry in 1985 with Pearl and Dean in 1993. He has remained with Pearl & Dean through several changes of ownership over the past 17 years. He joined SAWA as Company Secretary in 1994 and manages the funds for the Global Trade Body.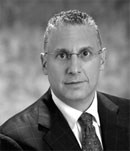 CLIFF MARKS
VICE PRESIDENT OF SAWA
PRESIDENT, NATIONAL CINEMEDIA (NCM), USA
Clifford (Cliff) E. Marks is President of National CineMedia (NCM). Marks leads the NCM Media Networks Marketing, Sales and Advertising division based in New York City. Prior to his current position, Marks served as President of Sales and Marketing with Regal Entertainment Group's media subsidiary, Regal CineMedia Corporation, which became National CineMedia in 2005. Previously, Marks was a 14-year veteran of ESPN/ABC Sports, where as Senior Vice President he oversaw its $2.0 billion sales organization. He serves on the Board of Directors of the Cinema Advertising Council (CAC) and is a Director of SAWA. In 2009 and 2010, he was named one of The Mediaweek 50 top US executives in the advertising industry.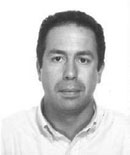 CARLOS ROCHA
DIRECTOR OF SAWA
CHIEF EXECUTIVE OFFICER, KINOMAXX, BRAZIL
The leader in Screen Advertising market in Brazil. He has and MBA in Marketing from Berlin Freei University. Carlos has been a developer of Screen Advertising market in Brazil for the last 15 years and handling the Screen Advertising for Cinemark and UCI . Kinomaxx was three times winner of the Prize Vehicle Communication (Media Film) and continues to invest in new projects. Today in Brazil Kinomaxx dominates as the market leader in sales and relationships with agencies and clients. Carlos joined the SAWA Executive Council in 2009.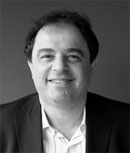 MARIANO SUEZ
DIRECTOR OF SAWA
DIRECTOR, FILMSUEZ ARGENTINA
Mariano Suez is a Director of the Filmsuez company that his father founded 27 years ago. The Company operates in Argentina, Uruguay and Chile. FilmSuez handles 80% of the total Cinema Advertising market in these countries. Film Suez Argentina, Chile and Uruguay are the representative for the Cannes Lions International Festival of Creativity held in Cannes each year and a member the Screen Advertising World Association (SAWA) since 1984. Mariano sits on the SAWA Executive Council and has done since Film Suez become a member of SAWA.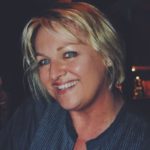 CHERYL WANNELL
CHIEF EXECUTIVE OFFICER, SAWA
Cheryl Wannell initially joined SAWA in 2003 when she relocated to London and in 2006 returned to Australia and now runs the Secretariat from the Sydney Office. In 2004 she became General Manager and is responsible for running the Global Trade body reporting to the Executive Council and the President of SAWA. Previously, Cheryl worked for twenty years with Val Morgan Cinema Advertising based in Australia and was at the time of relocating to the United Kingdom in 2003, Managing Director Worldwide responsible for the eleven operations throughout the world. Her background is in Marketing, Sales and Business Management.

KATY LORIA
DIRECTOR OF SAWA
EVP, CHIEF REVENUE OFFICER, SCREENVISION MEDIA
Katy Loria is based in New York City where she has lead the U.S. sales division. She is a 20+ year veteran of the media business and prior to Screenvision held the title of SVP Ad Sales at Viacom's Nickelodeon networks. She is proud to serve on the board of The Picture House, a non-profit movie theater in her hometown of Pelham, NY, and on the Board of Directors of the Cinema Advertising Council (CAC).

LORI LEGAULT
DIRECTOR OF SAWA
SENIOR VICE PRESIDENT OF MEDIA SALES, CINEPLEX ENTERTAINMENT CANADA
Lori Legault is Senior Vice President of Media Sales at Cineplex Entertainment. She is responsible for overseeing sales across all channels and platforms, developing and implementing media sales strategies, and optimizing existing and potential client relationships. Prior to Cineplex, Lori held the position of VP, National Sales for Shaw Media, where she established Shaw as a leader in cross-platform media solutions.
Lori began her career on the agency side at Leo Burnett, before moving into broadcast sales. She has since gained over 20 years' experience in media sales, rising from regional sales manager for WIC Television to Executive Vice President. Upon WIC's acquisition by Canwest, Lori successfully navigated the merger to build one of the industry's largest and most robust sales and marketing teams.
She is a graduate of Wilfred Laurier University, where she earned her Honours Bachelor of Business Administration.

KATHRYN JACOB OBE
DIRECTOR OF SAWA
CHIEF EXECUTIVE OFFICER, PEARL AND DEAN LTD UK
Kathryn is CEO of the Cinema Advertising giant Pearl and Dean in the UK and has been a leader and innovator in the Cinema Medium since her appointment to the role in 2006. In 2016 she co-authored "The Glass Wall," a book which addresses career progression for women and for businesses seeking to support female talent. Kathryn sits on the Development Board of Women's Aid and the Advertising Association Council in the UK.